Kerrie Lowe Gallery specialises in contemporary Australian ceramics. We also stock Pottery Supplies to support the ceramics community, providing clay, tools and glaze for professional artists and students alike.
Located for over twenty years in north Newtown in Sydney, the Gallery features constantly changing exhibitions of work by Australian artists; clay work is supported by paintings, prints, sculpture and jewellery. The gallery is a great resource for collectors of ceramics and for unique handmade gifts.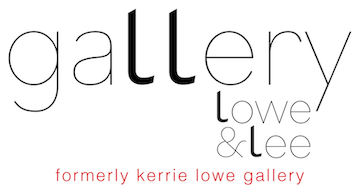 This will be our first exhibition in our newly renovated gallery and the first of our new partnership.
Elisabeth has retired and Jin Lee has come into the business. Kerrie and Jin will work together for some time to come. We have taken this opportunity to change the name of the gallery to reflect the new order.
Click on the card to see work from the exhibition.