Exhibitions
Our usual policy is to hold two consecutive exhibitions (a solo artist in the Small Gallery / a group in the Shopfront Gallery) and to change exhibitions every three or four weeks. Some large group shows will fill both exhibition spaces.
Aside from our exhibitions the gallery has two additional rooms stocked with ceramics by Australian artists.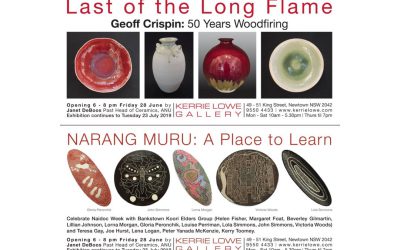 ARTIST TALK: Geoff Crispin will be in the Gallery from 2 - 3pm on Saturday 29 June. Come and meet the Artist and find out about the intricacies of wood firing using local clay and handmade glazes.